DRAGON ALLIANCE MDX MotoX Goggles - Blue
₹2,990.00
DRAGON ALLIANCE MDX MotoX Goggles - Blue
Features
- Polyurethane frame
- Unidirectional Air Flow system
- Moisture wicking Micro-Fleece lined face foam
- Quad foam
- Bonus clear lens
- Flexible single Lexan lens Anti-Fog treated (AFT)
- 100% UV protection
- Lens mounted posts for tear offs
- Holds up to 28 laminated tear offs
- Silicone beaded strap
- Medium fit
Lens – Clear

Care Instructions
Some goggle lenses are treated with a specially formulated anti-fog treatment. When cleaning the inside of the lens, take special care to avoid scratching. Use the provided goggle bag or a soft cotton cloth to gently blot & dab excess moisture. Rubbing the lens may scratch the lens and impair anti-fog treatment.
Video
Warranty
All Dragon Alliance goggles are warranted against any kind of manufacturing defect for two years from the day of the purchase. Dragon Alliance does not warranty lenses against scratching. Warranty is valid only if purchased from an authorized Dragon dealer / distributor. Proof of purchase is required to make a claim under this warranty.
For Returns procedure please refer to the below link - http://motorcyclegears.in/terms
Disclaimer
All the products sold on our website as well as at our stores are for recreational utility only and we do not advocate use of such products for purposes which are potentially illegal or susceptible to misuse. Thorough technical knowledge of the products, before use is recommended.
Full Product Information (click on this link)

Cash/Cheque or Bank Transfer payment explained (click on this link)

Credit Card/Debit Card/Net-Banking/ATM Card/Bank IMPS/Prepaid Instrument/Bank EMI Options Elaborated (Click on this link)
For INSTAMOJO Payment (Please Click this Link)

View Payment Options for International Clients (Outside India)

For more queries please feel free to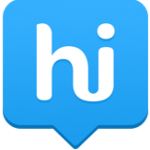 0091-9969003762 BIG J or
motorcyclegearsindia@gmail.com
Do visit our eStore for Motorcycle Riding Apparels, Accessories, Safety Gears & Tour Packages