KNOX Hand Armour Biomech B&W Motorbike Gloves
₹14,900.00
CHECK YOUR SIZE /COLOR FIRST TO DETERMINE ACTUAL STOCK AVAILABILITY

KNOX Hand Armour Biomech B&W Motorbike Gloves
Description
The Biomech Motorbike Gloves are now established as one of the best fitting gloves on the market. The Biomech Motorbike Gloves Feature an opaque knuckle protector with black soft impact absorbent honeycomb gel which fills the cavity. It can be seen through the opaque window on the Knuckle guard. When under pressure from a clenched fist the gel expands as it is pushed up from the inside. A small metapod on the back of the hand houses the same impact absorbent honeycomb gel. The fingers give traditional protection with discreet, perfectly shaped finger mouldings. Super fabric, featuring ceramic beads, covers the side of the little finger. On the palm the tried and tested Sport Scaphoid Protection System is enhanced by an additional inner cuff slider which works to support the SPS sliding effect. Super strong and tear resistant Kangaroo leather covers the inside palm and fingers. The unique Knox Boa Lacing system works to draw the side pods over the wrist with a targeted multi adjustable closure. Easily tightened, just dial in the right amount of torque for you. To release simply pull the dial.
Features
• Opaque knuckle with impact absorbent honeycomb gel.
• Opaque metapod with impact absorbent honeycomb gel.
• Knox discreet finger sliders.
• Knox Sport Scaphoid Protection System SPS (Patent No EP1594378).
• Knox wrist and cuff slider.
• "Dialled in" Boa closure system.
• Kangaroo leather palm.
• Schoeller Keprotec palm.
• Amara grip pad with silicon print for improved control.
• Drum dyed Aniline leather on the fingers and back of hand.
• Super fabric, ceramic bead technology.
• High tenacity polyester thread for strength and elasticity.
• Superior fit and comfort.
Specification
Breathable: Allows the body's natural heat to escape through the fabric.
Honeycomb: The natural form of protection with the diamond bucking effect.
Note: Comfort is incredibly important in a glove so please take a look at the size guide to ensure that you get the correct size for optimal performance.
Size
Video
Warranty
Knox products have a warranty of 12 months from date of delivery. In the event of any article being defective in materials or workmanship (not wear and tear damage), we undertake to replace or at our option repair the article free of charge. Our liability is limited to such replacement or repair, which shall be deemed a complete fulfillment of our contract. We shall be under no liability whatsoever for any consequential damage, loss or other expenses. In the event of any article being defective in materials or workmanship when delivered, notification must be made to us within 7 days and we are to be allowed a reasonable time to enable us to replace or repair any article, providing that all defective articles are returned to us in the state in which they were supplied by us. We shall be under no liability for defective parts damaged in transit whether due to unsatisfactory packaging or otherwise.

Proof of purchase is required to make a claim under this warranty.
For Returns procedure please refer to the below link - http://motorcyclegears.in/terms
Disclaimer
All the products sold on our website as well as at our stores are for recreational utility only and we do not advocate use of such products for purposes which are potentially illegal or susceptible to misuse. Thorough technical knowledge of the products, before use is recommended.
Full Product Information (click on this link)

Cash/Cheque or Bank Transfer payment explained (click on this link)

Credit Card/Debit Card/Net-Banking/ATM Card/Bank IMPS/Prepaid Instrument/Bank EMI Options Elaborated (Click on this link)
For INSTAMOJO Payment (Please Click this Link)

View Payment Options for International Clients (Outside India)

For more queries please feel free to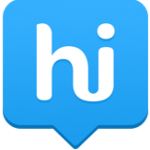 0091-9969003762 BIG J or
motorcyclegearsindia@gmail.com
Do visit our eStore for Motorcycle Riding Apparels, Accessories, Safety Gears & Tour Packages